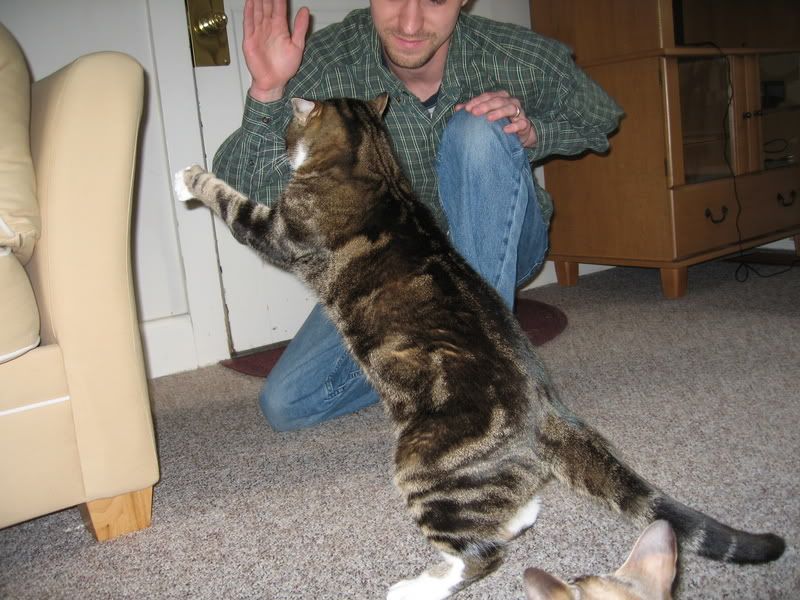 This is how the Awesome Man "tries" to evade my deadly jaws. He pulls back his hand but I go after him anyway! Sure, sometimes I end up clapping my paws together but other times I can get a great grip around his wrist.

(Right now I'm staring out the window at "nothing" and Latte is too. We're completely freaking the Woman out! Dumb Woman....there are BIRDS out there.)

Happy Birthday to my good friend Icon Baxter Bentley! He is seven years old and I myself will be turning 7 sometime in early April. Ahem, we're still young at heart!!!